Subscribe to Gabe's Space Talk email list to keep updated with news, photos, videos, inspirational messages, and much more!
Check out Gabe's email archives for his Space Talk list from 26 August to present.
Thursday, November 15, 2012
Good morning all,
I hope your week is going great, I know many of the schools are having their "Great American Teach In" today... this is a day when professionals from many fields visit the kids to talk about different careers and to give them an idea of some of the things they may want to do in the future... the visits to Frost, Garner, and Inwood were great... I would like to thank Gina, Keli, & Jackie for their support... I know allot goes into setting up the schedules and they have to devote time away from the classroom... at Frost I not only did the presentations to the kids in large groups but also was able to spend considerable time in smaller groups talking and answering questions which is what I enjoy most... I try to divide the presentations up into grade levels, usually k-2, then 3-5... we did 4-5, 2-3, & K-1 in groups... the K-1 kids were so cute, I show movies, then talk with them but in this instance after seeing a shuttle launch, with the different phases, they were clapping and cheering so much, I decided to just show movies and see what they would do... for about 30 minutes they never stopped cheering and clapping... it was so much fun to feel their excitement... I hope they will remember it and wonder what they were like the rest of the day :) at Garner, I was able to have lunch with 20 students at a picnic table, which again, was a lot of fun, and at Inwood I spent the time with 20 fifth graders in their classroom... again, my appreciation for the support, it was a very hectic but fun two days... now back to reality... :) we have to remember to live in the present, do our best, enjoy everything we do, be appreciative of the good in our lives, smile & have fun! Gabe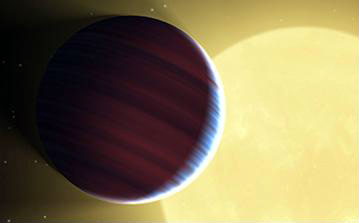 NASA marks two milestones in the search for planets like Earth: the beginning of NASA's Kepler space telescope's extended mission and the successful completion of its three-and-a-half year prime mission.
Scientists have used Kepler data to identify more than 2,300 planet candidates and confirm more than 100 planets - teaching us that the galaxy is teeming with planetary systems, that planets are prolific, and hints that nature makes small planets efficiently.
NASA Television to Air Soyuz Landing Coverage Nov. 18 NASA Television will provide live coverage as three of the crew members on the International Space Station come back to Earth Sunday, Nov. 18
View the Latest Edition of "This Week@NASA" (Dated Nov. 9, 2012)
View the latest "This Week@NASA" produced by NASA Television for features on agency news and activities. Stories in this program include:
Suni Set to Return - JSC
Curiosity Rover Update - JPL
New Name, Same Great Mission - APL
Fighting Fire with Fire - MSFC
Stumping for STEM - DFRC
Enterprising Student - ARC
Honor Awards - HQ
Disability Employment Awareness - GRC
Native American Heritage Month Profile: William Badboy, Jet Propulsion Laboratory — JPL
Happy Birthday JPL! - JPL
An Article of Hope - ARC
NASA Anniversary: Launch of STS-5 (First Operational Shuttle Mission), Nov. 11, 1982
NASA Anniversary: Launch of Apollo 4 (First Saturn V Launch), Nov. 9, 1967
Apollo 17 Remembered - KSC
To watch this edition of "This Week@NASA" dated Nov. 9, 2012, click the image below: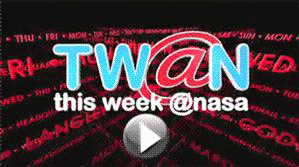 You also may access this edition of "This Week@NASA" here.
This Week@NASA" and other NASA features are available at http://www.nasa.gov under NASA Multimedia, http://www.youtube.com/nasatelevision and iTunes.
Student Teams to Build and Fly Rockets With Onboard Payloads for NASA Rocketry Challenge
Organizers of the NASA Student Launch Projects have announced the 57 student teams whose inventive creations will soar skyward in April during the space agency's 2012-13 rocketry challenge.
Sheldon Glacier View of Sheldon Glacier with Mount Barre in the background, seen from Ryder Bay near Rothera Research Station, Adelaide Island, Antarctica. A new NASA/British Antarctic Survey study examines why Antarctic sea ice cover has increased under the effects of climate change over the past two decades. Image credit: British Antarctic Survey
To look at archived messages through August 2015,
visit Gabe's blog page
! Below are some archived stories.
United States Diplomatic Mission to South Africa: Space Man Lands in South Africa
Space Man Lands in South Africa
October 13, 2010
The U.S. Consulate General was pleased to coordinate with NASA civil engineer George "Gabe" Gabrielle on a number of programming opportunities in Johannesburg. In his morning session, Mr. Gabrielle spoke to 300 high-school aged children at the Sci-Bono museum in the New Town district. The program focused on Mr. Gabrielle's personal experiences, overcoming adversity and challenges to ultimately achieve his goal of becoming an engineer working on the space program. Mr. Gabrielle spoke at length about the importance of staying in school and how studies in the areas of math and science can lead to rewarding and lucrative careers in many different fields. In his afternoon session at the Rosa Parks Library in Soweto, Mr. Gabrielle delivered his message to a group of high school seniors and interested educators. The sessions were punctuated with NASA video clips, interviews and behind-the-scenes photos of the space program. At each venue, the students were fascinated with the subject and connected with the message to the young women in the audience to not accept gender role limitations imposed by society.
PRETORIA: Kennedy Space Center Worker Presents US Space Program to 300 Mamelodi Schoolchildren
"Gabe" Gabrielle, a facility project programmer for Kennedy Space Center and Cape Canaveral Air Station, used video clips and still photos to bring the US space program to life for 300 secondary school students at the University of Pretoria's campus in Mamelodi, a black, economically disadvantaged township north-east of the city center, on July 16, 2008. Gabe was programmed by the US Embassy's Information Resource Center as a target of opportunity speaker. The grade 9-12 pupils, from three schools within walking distance of the campus, where the US Embassy plans to open a US Science Reading Room later this year, responded enthusiastically to Gabe's presentation, inundating him with questions about the space program. The students were accompanied by science and math teachers, as well as a school district official from the provincial education department. The campus director, Edwin Smith, introduced Gabe to the students, and encouraged them to use the science reading room when it opens.
---