We believe that education and motivation are the keys to overcoming all barriers.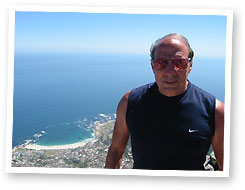 Gabe is an engineer, an educator, and a motivational public speaker. He tells stories wrapped around the space program at NASA which inspire kids, teachers, professionals, and others. Gabe's laid-back and honest approach reaches people at all levels. He encourages everyone, no matter the circumstances, to live his or her dream!
---
Subscribe to Gabe's Space Talk email list and like his Facebook page to keep updated with news, photos, videos, inspirational messages, and much more!
Please explore the site to learn more about Gabe's adventures inspiring people from sea to shining sea and as far away as Qatar, Brazil, and South Africa.